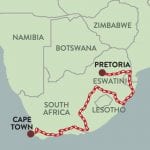 10/11 NIGHTS 2023 – 12 NIGHTS 2024 • 3700km
This panoramic sojourn winds its way from Pretoria to Cape Town and includes a golfing and non-golfing itinerary. After a game drive in Kruger Park* guests travel through eSwatini to Hluhluwe for game viewing and along the coast to Durban* for a city tour. Traverse the Valley of a Thousand Hills to Spionkop Lodge*, the perfect base for exploring the mountains, bush, birds and battlefields of the region. Continue to Port Elizabeth* for a game drive at Addo Elephant Park then on to the natural paradise of Knysna for an overnight stay at Fancourt*. ~Transfer through the Outeniqua Mountains to the impressive Cango Caves and an ostrich farm for a visit. Traverse the Karoo and the spectacular winelands and Cape mountains before this magnificent expedition ends in Cape Town. Available in reverse. See exciting new 2024 itineraries below. 
*Courses dependent on availability and direction: White River/Mbombela/Leopard Creek (on request), Nkonyeni/Royal Swazi, Durban Country Club/Beachwood, Champagne Sports Resort, Humewood, Fancourt and Pezula/Simola.
~Parts of the railway line between Port Elizabeth and Cape Town have sadly been damaged and washed away due to fire and flooding. Repairs are underway with estimated completion to be confirmed. We have altered the routing between Port Elizabeth and Cape Town but have pleasingly retained the excursions and departure/arrival points.
PRETORIA-CAPE TOWN ITINERARY 2023: 10 nights >
CAPE TOWN-PRETORIA ITINERARY 2023: 11 nights >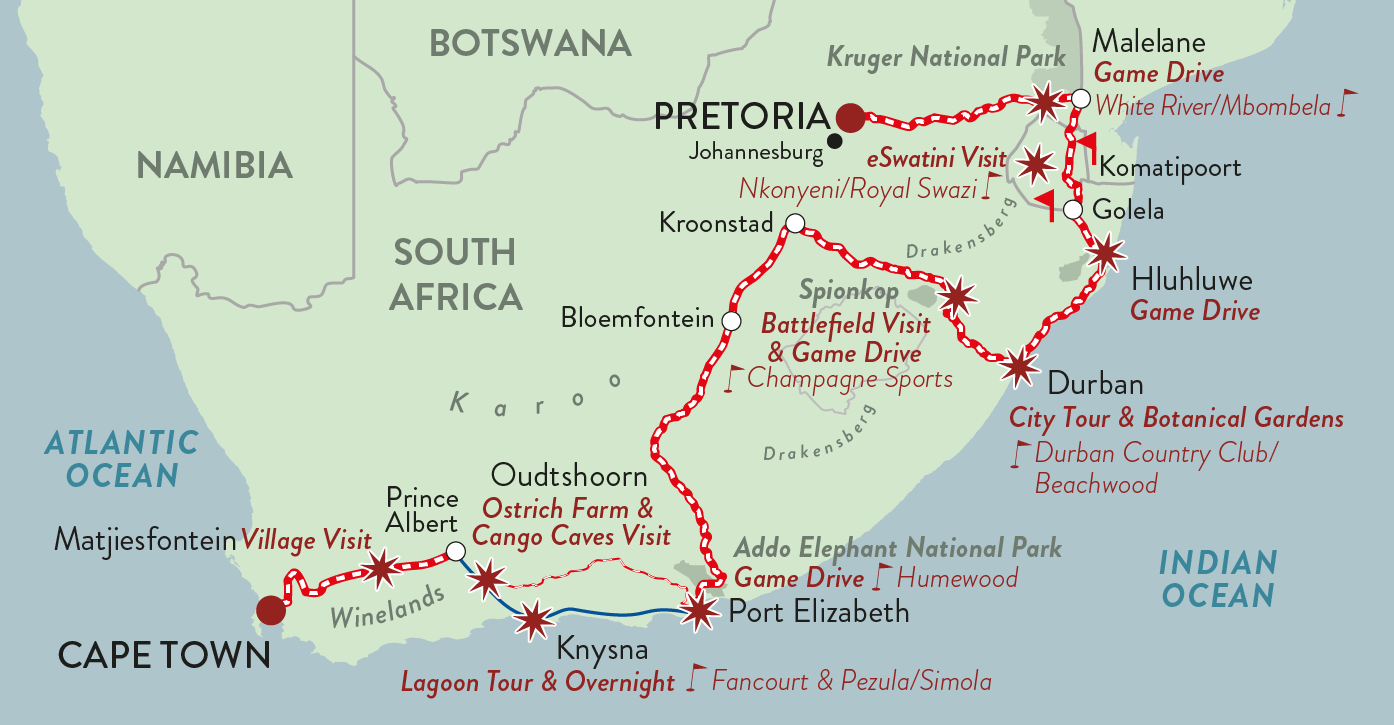 As of 2024, the African Collage and Good Hope will merge to become 12 NIGHTS. The running times have been tweaked with the addition of visits to the Kingdom of eSwatini, Golden Gate National Park, the picturesque town of Clarens and Bloemfontein, the city of roses. The itineraries also allow for the railway line closure between Port Elizabeth and Cape Town.

PRETORIA-CAPE TOWN ITINERARY 2024: 12 nights >
CAPE TOWN-PRETORIA ITINERARY 2024: 12 nights >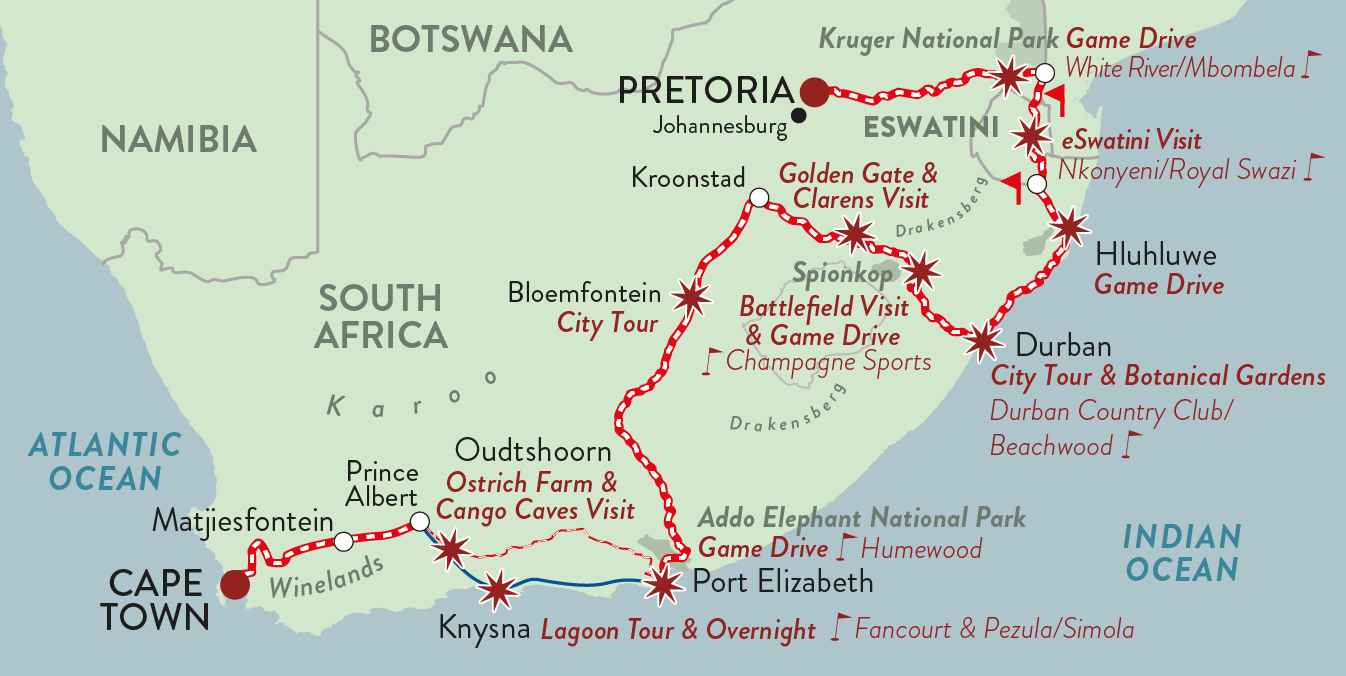 See the Golf Safari